Welcome to the Performing Arts Program
The Performing Arts Program is an essential component of our instructional program at Lincoln High School. We have seen an increased commitment to our band, choir, drama and dance programs in the recent years due to wonderful donations by AARP and other charitable organizations. Our auditorium was recently upgraded for sound and lights, and our students have benefited from a larger selection of electives focusing on the performing Arts.
Contact: Ms. Crabtree in Room 646.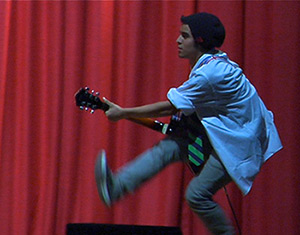 Welcome to the Performing Arts Program